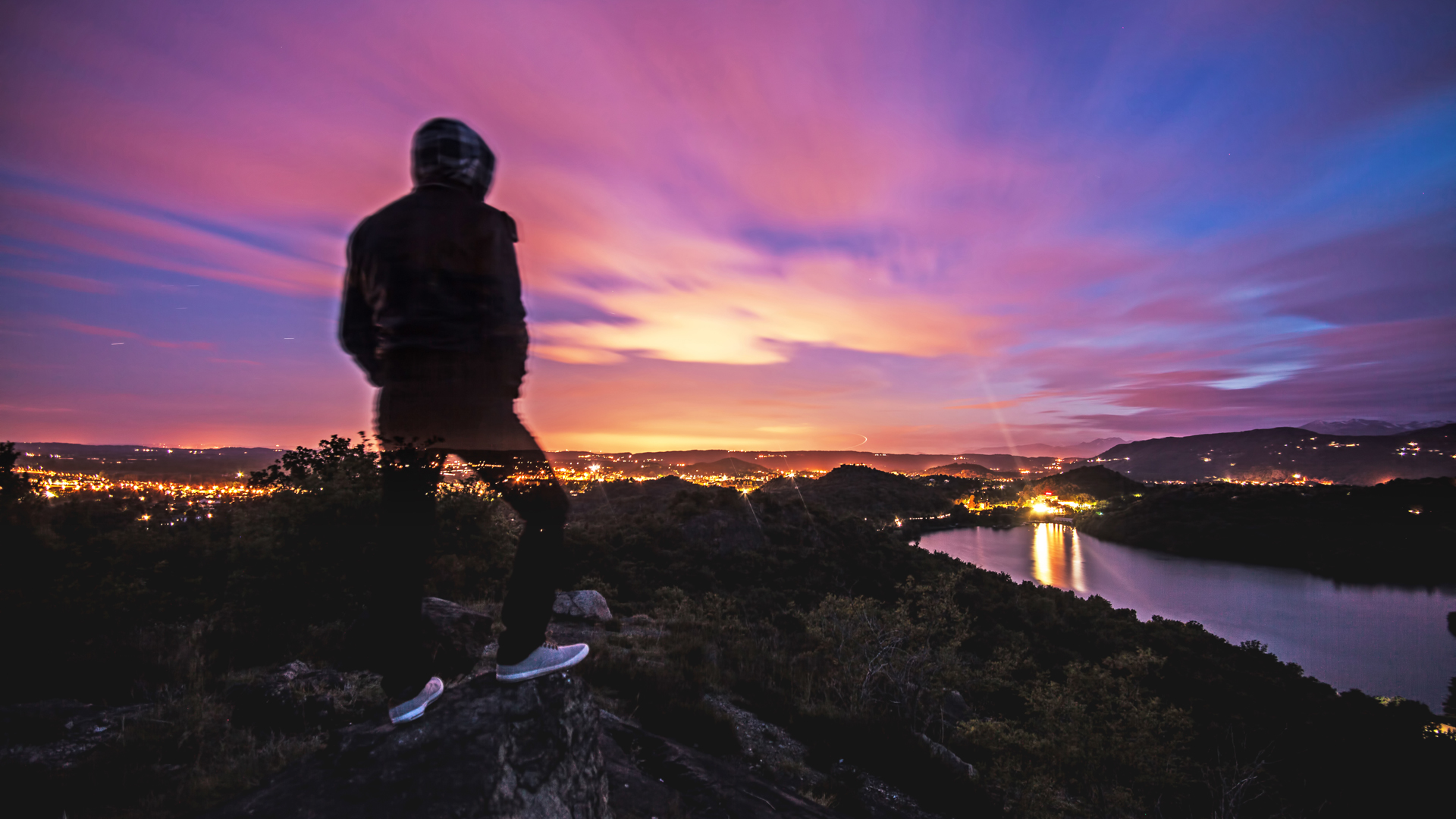 We live in a world where most decisions are driven by how informed we are about a situation. People change habits, process, mindsets, strategies, actions, etc. once they know the current data is not at their desired level.
For instance, someone who weighs more than they desire may be lead to making a change in their diet. Or a person who is making less money than they desire may work to attain new skills to start a new career. The desires of your heart tend to drive your actions considerably.

Our Snr. Pastor at church mentioned during a sermon that most people work because of the paycheck; they want to take care of their needs & desires. Therefore, when making a choice of where to work, it's mostly a question of who's willing to pay more that will determine the final decision -- not necessarily what God is saying about your career or where you should reside, which is a true statement for many. Rather, could it be a question of whether God wants you in a particular region for a specific reason to do His will for your life? If your desires become finding out what God's desires are for your life, this will help guide some choices made concerning the next step to take.

There are several reports and insights analyzed when it comes to driving revenue, headcount, productivity, quality, efficiency, views, followers, likes, etc. in the upward trend direction. However, are believers today paying attention to other reports such as a survey including 9,273 American adults and only 31% identified as being born again? This trend has been declining since 2010. The demographic data also indicated that the older generations are more likely to be born again. The poll noted 33% are 65 + and only 23% are under 30. Results from a monthly nationwide survey from an article by Stoyan Zaimov.

1 Tim 2:4 describes that God wants all men to be saved and to come to the knowledge of the truth. This is a critical mission for every believer -- not only pastors, apostles, prophets, bishops etc. It's every believer's responsibility to spread the gospel. You will be shocked by the number of people in the world that do not have access to or have not heard about the gospel. This article gives an estimate of unreached groups at 1.4 billion souls. According to the survey in the article, one in every 5 people on earth live in the unreached groups. Each group is larger than 10 million. These are only people that have not even heard about the gospel, not to speak of the number that heard and still do not believe.

In 1 Tim 2: 1-3, Apostle Paul urged the church of Ephesus to intercede (pray for others) on behalf of everyone so that they may live a peaceful and quiet life in all godliness and dignity which is pleasing in the sight of God our savior. He further mentioned that there is only one God, and only one Mediator between God and mankind, i.e. the Man Christ Jesus, who gave Himself as a ransom for all.

This is the message of truth that every believer should be spreading to as many people as they can reach. The number of figures in your bank account, the number of houses or cars acquired, number of titles, etc. should not be a primary gauge of accomplishment or fulfillment, but rather the number of times you have pleased God by connecting others to Him through Christ.

I would like to encourage everyone that is a believer to constantly and intentionally evaluate the number of people that they have led to Christ, and to take actions to increase this number instead of outsourcing it to pastors, apostles, evangelists, etc. alone.